Clean Label Solutions: The Move to Clean Label Sweeteners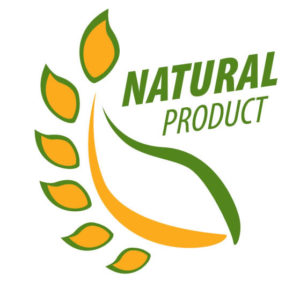 Imagine a parent making their way through the grocery store, stopping to choose snacks for their children's school lunches. One option for crackers immediately has big chemical terms and a long list of ingredients. The other option has common household ingredients like flour, sea salt, baking soda, sunflower oil, etc. More often now, consumers will choose the label that they understand.
The clean label trend continues to rise with people who want more information about what they consume. Less is more in today's food industry. Consumers ask for transparency from their manufacturers in the form of familiar, minimally processed ingredient lists that consumers understand and can pronounce.
According to research firm Innova, in 2018, 91% of U.S. consumers believed food and beverage options with recognizable ingredients are healthier. And according to research firm, Kalsec, 77% of consumers say that the ingredients listed on food labels significantly influence their purchase decisions.
As a result, many manufacturers are reinventing their original product formulations — without compromising on taste, appearance and mouthfeel. This change has been so successful that you can find clean label products everywhere in the grocery and convenience store – from the shelves to the cold cases.
Clean label means that a product only features ingredients grown by non-GMO organic standards, sustainable farming practices, a low environmental footprint and a short, understandable ingredient list.
Diet trends such as Keto or Paleo have put sugar in the spotlight, with consumers recognizing that sugar is in just about everything that we eat. In fact, the Food and Drug Administration reports that Americans typically consume more than 13% of their total daily calories from added sugars. Plus, people are increasingly concerned about weight gain, diabetes and other possible health issues due to excess sugar consumption.
Clean Label  Sugar Alternatives

As people look to cut back on sugar, food and beverage companies feel the pressure to deliver the sweetness in their products.  As a result, manufacturers are turning to natural sweeteners such as honey, stevia, brown rice syrup, maple syrup, monk fruit and others to take the place of sugar. The question is what sweetener works best for what product – in terms of taste, product consistency, shelf life and cost. Each has their own benefits and if you're interested in exploring the details of each, just visit our sweeteners page to learn about the many options!
Stevia and Monk Fruit Extract
Stevia is a popular sugar alternative. As of August of 2019, more than a quarter of products using high-intensity sweeteners contained stevia. For good reason: The natural sweetener, sourced from a Brazilian plant, is more than 200 to 300 times sweeter than sugar depending on the grade, and can be used in everything from soft drinks and juices to snack foods. Benefits for manufacturers include stevia's well-developed supply chain, low cost and easy sourcing.
The use of monk fruit is quickly catching up to stevia. Monk fruit is a natural sweetener — not as sweet as stevia and more expensive to produce — but it's steadily gaining market share. Since the ingredient was approved by the FDA, more than 2,000 products have launched with monk fruit.
And manufacturers have found that stevia and monk fruit work very well together in products. Stevia offers manufacturers a low cost while monk fruit offers a better taste. And when the ingredients are mixed, their opposing flavors can reduce the individual ingredients' perceived sweetness.
Agave
High-potency sweeteners such as agave syrup are also favored as natural alternatives to sugar. The syrup has a low glycemic index, and is 1.3 times sweeter than sugar, and has lower carbohydrates when compared to sugar.
Tapioca Syrup, Brown Rice Syrup and Honey
Tapioca syrup, made from a root crop called cassava or manioc, originates from Africa, South America and Asia. It has a reduced carbohydrate content compared to sugar, which makes it a natural sweetener alternative to sucrose, honey, molasses, maple syrup, and corn syrup in baked goods. Even better, tapioca syrup can also be used as a binding agent in meats to keep them from drying out after processing.
As a sugar substitute, manufacturers may turn to brown rice syrup as a vegan and gluten-free alternative. It is mainly produced in Asia, Europe and the United States and traditionally used in Asian foods. Consumers looking for a plant-based sweetener often turn to brown rice syrup.
Honey, of course, has long been a popular sweetener. There are more than 300 varieties of honey, including alfalfa, wildflower, tupelo, golden blossom and eucalyptus. One of the benefits to using honey is that you can use a smaller amount without sacrificing sweetness.
Making the Move Toward Clean Labeling
According to Statista, sugar and sweeteners are the second largest category to integrate clean label claims with clean label products, making up 83% of the market share in 2017. Which means that if you haven't already done so, now is the time to make the move toward using clean label ingredients in your products.
Sweetener Products Co. offers a wide range of clean label, non-GMO sweeteners, including
Agave
Honey
Maple Syrup and Sugar
Monk Fruit Extract
Rice Syrup
Stevia
Tapioca Syrup
Cane sugar
With Sweetener Products Co., you have peace of mind of working with a company with more than 90 years of experience in the industry. We have the right products to fit your needs – and the needs of your customers. For more information about how we can help you successfully develop clean labeling products, contact us.