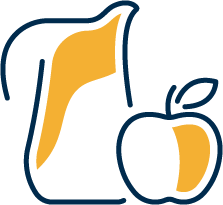 Refreshingly high quality beverage ingredients
Sweetener Products Co. has brought best-in-class beverage ingredients to food and beverage manufacturers across California and the Pacific Northwest since 1923. Today, we supply sweeteners for the industry's biggest trends—diet sodas, iced teas, seltzers, energy drinks, iced coffees, protein shakes, smoothies, and kombuchas.
We source, store and deliver beverage ingredients in our SQF-Level 3 certified facilities. And rather than outsource our delivery network, we transport our sweeteners on our own network of tankers and trucks.
We save you time. We save you money. And we deliver a higher level of quality and customer service.
Sweetener Products ingredients experts can keep you ahead of the trends with innovative solutions and exciting new products, like alternative sweeteners and organic sweeteners. If you need to lower calories, sugar content, or a clean label for your cans and bottles, our bulk beverage experts are ready to talk.
Soft drinks. Energy drinks. Any kind of drinks—our ingredient experts deliver a sweet deal. Talk to Sweetener Products Co. today.
Powerful, personalized solutions from Sweetener
Work with the best ingredient supply source in the west! Our ingredients experts are ready to leverage our extensive sourcing networks and supply chain, smooth out logistics, lower costs, and ship samples, all to get you the premium starches you need for your food and beverage products.